Spring in Japan is symbolized by the iconic sakura (cherry blossoms), which typically bloom sometime between the second half of March, and the first half of April. Most tourists to Japan often try to plan their trips to coincide with the cherry blossom season, but nature is truly unpredictable. Often the cherry blossoms bloom early, but they can also bloom later; sometimes they linger on the tree for a couple of weeks, while sometimes an unexpected rain or even a gust of wind can blow them off the trees, since the flowers are so delicate and light weight.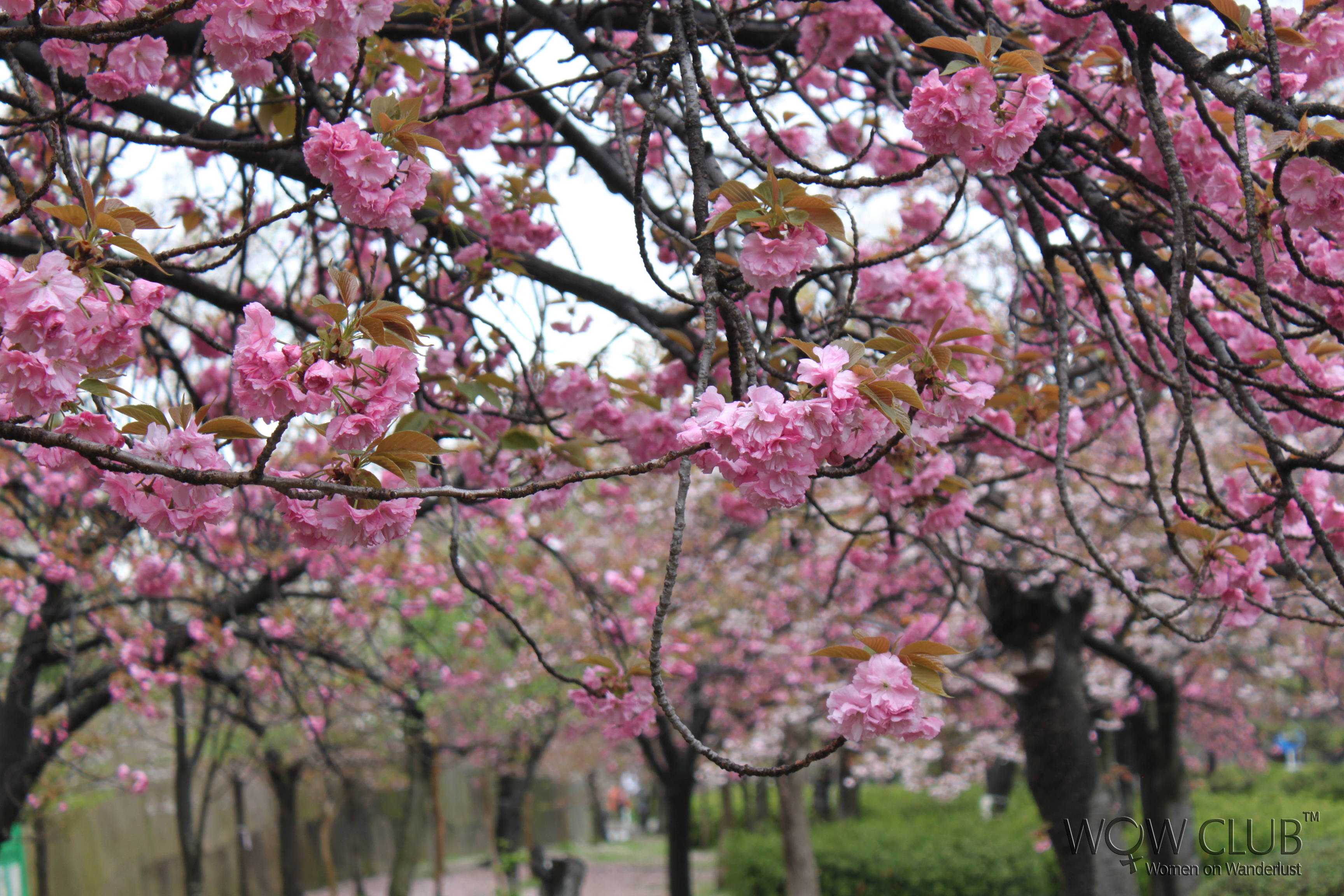 A visit to Japan during the sakura season is quiet a pleasure, and highly recommended. Although the weather could be a tad unpredictable, its the peak season in Japan and the hotels are full and the parks, specially in Tokyo are full of picnickers who come equipped with their 'bento box' full of dainty morsels. The sight of the delicate flowers is relaxing and has a fresh rejuvenating effect both on the locals and of course the tourists. If you get the opportunity, try the typically Japanese green tea, relaxing though with a biter aftertaste. Also pick up a cherry blossom or a wasabi flavored ice cream, the dark coloured sesame ice cream is interesting too.
One cannot imagine how beautiful the sakura effect is, till you actually see it for yourself. Kyoto is particularly beautiful and here the beauty of the blossoms is further emphasized with the traditional Japanese buildings, the narrow river that cuts through the town, lined with willow and cherry trees throughout. Suddenly as if by magic, the flowers fall on the ground covering it almost like a blanket, almost like drops of gentle rain. With the coming of the first cherry blossoms, entire Japan celebrates the transformation of the cities by the pretty pink mist.