With Best Wishes ~ From Malta
It is rightly said that "Memories are the best souvenirs". But perhaps you'll also agree with the saying that goes like – "Keep some souvenirs of your past or how will you ever prove it was not all a dream?"
Since Malta isn't your everyday destination, we've been bombarded with queries about what are the best keepsakes from Malta. Without further adieu, here is our list. Happy shopping!
Shopping in Malta
Hand blown glasses: A tradition of the Maltese, hand blown glass comes in all shapes and sizes. From flower vases, candle holders, tumblers of different hues and colours, you'll love the sight of these products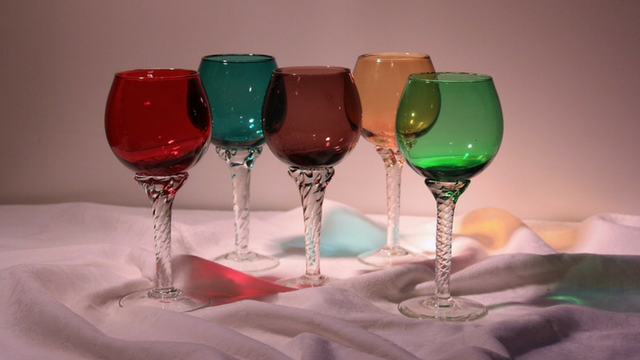 ]
Filigree Silverware: Malta's filigree legacy goes back to the Phoenicians era who spread this technique throughout the Mediterranean and beyond. Over the years, local artisans have made it their own, with the most prominent and common motif being the eight pointed cross. This ubiquitous symbol is found in different varieties, with or without gemstones, gold or silver, and on bracelets, earrings, and brooches.
Handmade Lace: Hand woven cotton laces from Malta are renowned across the world. Owing to its popularity the Maltese government is trying to maintain this tradition by teaching it in some schools. If you want to buy something local and help the local craftsmen, this is the ideal souvenir to bring back.
Maltese Nougat: Nougat is probably one of the most popular sweets sold in Malta. You will find locals gathering around the traditional nougat stalls that can be found throughout the city streets. Children and adults alike, excitedly wait to indulge on these delicious, nutty block of sweetness. It is hard to resist a slice of nougat with afternoon tea.
Miniature models: If you're baffled by Maltese architecture, Malta's grand cathedrals, double decker busses, pretty chapels and quaint farmhouse then watch out for small models of your favourite Maltese buildings at local souvenir shops. These miniature Maltese replicas are the perfect mementos to remind you of your beautiful vacation in Malta. Each one is hand-made, following an intensive process of precise measuring, modelling and painting.
Door Knockers: In this digital and electronic era,these have survived and are still seen on many doors in Malta. The shape of the door knocker reflects the personality and taste of the owner. These make lovely, quirky gifts for people back home
Cactus liquor: Opuntia ficus-indica liquor, a cactus from Mexico is widely present on the islands of Malta. It is a prickly fruit, full of seeds and is hard to eat so you might as well enjoy its sweet taste as a liquor. Treat yourself to this exotic drink and you can also carry some on your way back home.